Freeport Public Library offers a number of ways that you can seek legal advice and get information on legal matters.
In Person at the Library
The Freeport Public Library and Prairie State Legal Services of Illinois are partnering to present monthly legal advice for residents of Stephenson County.
Every third Tuesday of the month from noon-2:00, lawyers from Prairie State Legal Services will be onsite at the library for by one-on-one meetings. Those who have made appointments are given priority.
Meetings can be scheduled ahead of time, by calling 815-965-2902. Walk-ins will be seen on a first-come, first-served basis.
If you would like more information about this topic, please contact PSL Staff Attorney Kira Devin at 815-965-2902 or visit www.pslegal.org.
Online Resources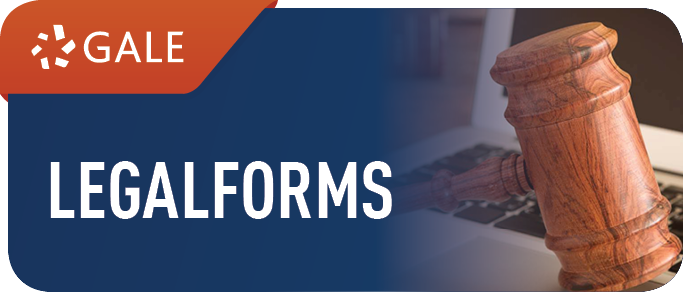 Gale LegalForms provides professionally written, national and state-specific attorney forms to help you participate in your legal affairs and common legal procedures with confidence. This webinar covers form navigation and format, so that you can find and customize documents of interest.
Click here to start using LegalForms