Freeport Public Library offers a number of ways that you can seek legal advice and get information on legal matters.
Lawyers in the Library has been temporarily discontinued. We hope to be able to provide this service to the community again soon!
Online Resources
Ga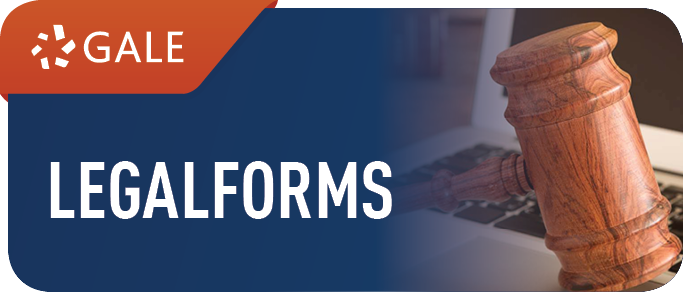 le LegalForms provides professionally written, national and state-specific attorney forms to help you participate in your legal affairs and common legal procedures with confidence.
Click here to start using LegalForms